The popular RE/MAX 1st Choice Belize Update is back for Q2 2022!
I always get such great feedback on this email and now, other companies are also doing updates about Belize but I'm proud to say that we did it first!
In my last update, I was talking about how busy things have gotten in Belize. We are seeing that COVID is virtually gone or handled in the Country. We experienced our 4th wave, but as of this week active cases are hovering under 300 active cases.
My family and I "got caught" in this wave as well as most of my staff— and rest assured, no I didn't spread it! It seems a lot of people are done and don't care anymore. I personally care but want to be safe.
The country's policies have also changed. Міnіѕtеr оf Неаlth аnd Wеllnеѕѕ (МОНW) Кеvіn Веrnаrd recently соnfіrmеd thаt Веlіzеаnѕ whо аrе nоt vассіnаtеd аrе nо lоngеr rеquіrеd tо dо ѕо tо lеаvе thе соuntrу. The rule for mandatory vaccinations have been reversed.

Tourists Are Back in Full Force
Quarterly figures for overnight tourist arrivals totaled over 97,000. This was the largest influx since the pandemic, with San Pedro, Ambergris Caye registering over 1/3 of this figure.
Prime Minister John Brissano said that figures for both overnight tourist arrivals and cruise tourism give a clear indication that Belize's tourism is rapidly on the road to recovery.
There was a total of 48 cruise ship calls to Belize, with 93,000 passengers registered back in March. Air Canada announced that it will be back in November of 22.
Last July 1 was the opening of lobster season with celebrations happening all over the country! The first weekend was celebrations in Caye Caulker. July 16th is in San Pedro and the weekend of the 15th will be in Placencia. Conch season is now closed.
One of the questions I often get from investors is whether or I think the Government of Belize will shut down or regulate Airbnb. I always say no.

The government and Airbnb signed a Memorandum of Understanding (MOU). Here is what the Belize Tourism Board says:
"The Belize Tourism Board is excited about this new cooperation agreement with Airbnb, and in working together to develop an equitable and sustainable business environment for this important segment of the tourism offer in Belize," said Evan Tillett, Director of Tourism at the Belize Tourism Board.
"With new engaging features on its platform, Airbnb is not only about room stock generation, it is also moving towards the creation of authentic destination experiences, an area where Belize thrives and seeks to engage."
International Investments in Belize
One of the biggest announcement this year was when the Рrіmе Міnіѕtеr said that Belize would receive a multimillion dollar grаnt frоm thе Rерublіс оf Сhіnа (Таіwаn).
The focal areas for investing will be in education, expanding the Healthy Start Feeding Program and Digital Devices Program. As well as housing, expanding our current target for distributing quality, low-cost housing units countrywide, and in financing SME (small medium enterprises) credit, especially low interest loans in the agro-productive sector.
Belize will also receive a US $16.8 million grant that will cоvеr dеѕіgn аnd соnѕtruсtіоn of a hospital in San Pedro. It will hоld 45 bеdѕ аnd соvеr 8 thоuѕаnd ѕquаrе fееt аnd fulfіll а рrоmіѕе mаdе bу bоth government аdmіnіѕtrаtіоnѕ. It is ѕсhеdulеd tо ѕtаrt іn thе coming уеаr.

June 4th: Sharon Matola Day at The Belize Zoo
The first Saturday in June is being officially recognized as Sharon Matola Day at The Belize Zoo. The "best little zoo in the world" has chosen this day to honor its visionary founder, whose birthday was June 3rd. The first celebration will be held on June 4, 2022. I always suggest to find the time to visit this little zoo. It is amazing.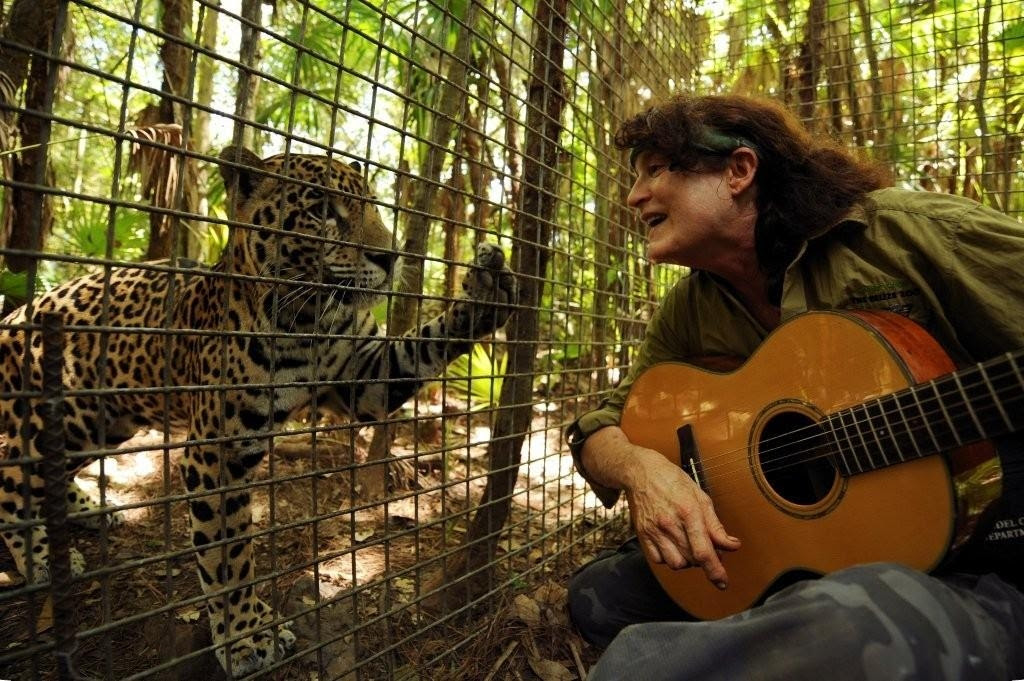 BelizeZoo.org
Stagflation or Inflation?
Just like everywhere inflation is here and our beautiful country is not immune to it. We are seeing record-high fuel prices with premium hitting over the BZD $17/ gallon mark in July.
The World Bank has advised small economies like Belize to prepare for "stagflation" as unemployment increases and growth slows. Belize has set the stage by trying to get the minimum wage to $5.00 BZD an hour.
Stay tuned for our next newsletter!
Belize has long been a popular tourist destination and now it's expanding its reach to mainstream media. Did you know that a Netflix movie is set to be filmed here in the Belizean rainforest and Placencia?
More about that and other entertainment trivia in our next newsletter. If you're interested in visiting Belize —or maybe even moving here? — feel free to reach out and ask any questions you might have. We're here to help you with all things Belize!