The buying process is much like in North America with a few twists. Belize is one of the few countries in the world where foreigners enjoy the same right as nationals in land ownership and tenure.The preferred practice of owning real estate is through Title Free and Clear, either as an individual or through a Belize Chapter 250 (Limited Liability Company) or with an International Business Company (IBC). The property can be mortgaged with a bank or credit union. Titles Free and Clear, are issued for land and condominiums. Condominiums are purchased through a "Strata" title.
So, before you purchase that dream property be aware of the buying process in Belize…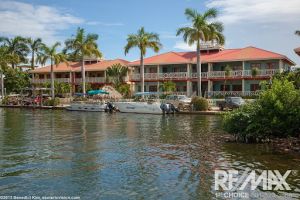 THE SEARCH
Check out the different areas you want to live: the beach, mountains, inland, river, etc. There's so much to look at, take your time. Don't let pushy agents rush you through this process.
THE OFFER
Once you find a property, put in an offer. Make sure you add any contingencies that would delay the closing and include any additional services needed for the property.
Home Inspectors don't exist in the way they do in the US. We hire engineers or trusted home builders to inspect and write up a report.
If you are purchasing with a company name, it will need to be registered in Belize first. A Self-Directed IRA can be used as well. A color copy of your passport will be needed to submit an offer.
ESCROW MONEY
Submit a down payment for escrow. The majority of sales offer a 10% deposit plus legal fees.
LEGAL MATTERS
Start the due diligence process and legal work. Either hire a facilitator, who is similar to a paralegal, or a lawyer.
The cost is between 2% – 4% of the sales price. Due diligence consists of a title search and company search if the property is in a company name. 75% of our clients hire a facilitator and 25% hire a lawyer. Re/max 1st Choice Belize can help you navigate this financial process.
CROSS THE T'S AND PAY
Before closing can be scheduled, all contingencies are removed. All inspections are completed. Legal has completed title searches and closing documents. The legal documents are signed by all parties via Federal Express.
Once legal receives the signed documents, they will verify all is correct. Typically, final funds are due 10 days before closing.
A one-time Stamp Duty Fee of 8% is paid to the Government of Belize (GOB). Sales PriceIt is a tax of 8% on the total sale price and the GOB gives you the first $10,000.00 USD exemption. GOB reserves the right to reassess the Stamp Tax and if they feel you paid too little for it, they will require you to pay the difference.
LAST CHECK
Do a final walkthrough with your agent. Once all-clear is given then the legal will lodge the documents at the Lands office in Belmopan. Then the deal is considered closed. Sellers are paid and the property is yours!
You will receive a receipt with an "instrument number" that proves the property is yours until you get the title. This process is slow, taking up to a year to receive confirmation. Don't fret! Enjoy your new piece of paradise 🙂
Purchasing property in Belize can be easy to navigate with the right team supporting you. As with any purchase, take your time and choose your agent representative wisely. As we wrote about in our last article Can Foreigners Buy Property in Belize?, local Belize real estate scams do exist. Be wary of fast-talking real estate brokers, attorneys or anyone making a high-pressure sales pitch. Do not be afraid to walk away or take your own deliberate time on any real estate transaction.

Re/Max 1st Choice Belize and Caribbean Capital Group are here to build relationships and provide excellent service.
Our full-service agents provide additional services to clients during the buying process like coordinating that utilities and other assets are transferred to your name. We also provide referrals for contractors, insurance companies, and more.
Are you ready to buy a piece of paradise? Let's chat!