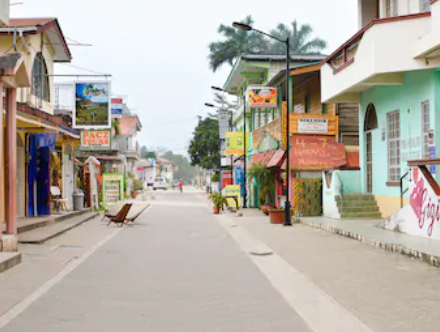 COVID-19 and Belize
Belize's tourism had grown over 96% from 2011 to 2018 and was one of the fastest-growing Caribbean destinations. In March of 2020, all that came to a screeching halt with COVID-19. I have faith that Belize will be a tourist destination once again when we are all safe to travel.
Here's a recap of our journey through this crisis so far… the first known cases were from a Belizean/American coming back from Los Angeles and another who came from New York. That was the start of the spread.
---
As of May 2020, Belize has had 18 cases and two deaths. In my opinion, the government handled the situation well. We could argue that they could have shut the borders sooner and dealt with some things differently, but for these unprecedented times, they did pretty well.
March 13, 2020 – Cruises were being canceled due to COVID-19.
March 20, 2020 – Zero cases of coronavirus reported.
March 21, 2020 – The northern border was open to cargo traffic only, and the southern and western borders were closed. It was also reported that an American vacationing here was diagnosed with COVID-19 after returning to the US. Belize begins mapping cases of the virus.
March 23, 2020 – The Phillip Goldson International Airport is closed. The first case of COVID-19 is reported. A 38-year-old Belize national returned a few days before the report from Los Angeles and lived in San Pedro. She, unfortunately, infected her mother, who became case number two. A state of emergency was issued for Ambergris Caye with no entry or exit of the island. Many people were stranded on and off the island.
March 25, 2020 – It was announced that twenty-three Cuban frontline medical personnel would arrive on the 26th to help during this time.
March 29, 2020 – A 38-year-old Belizean who traveled to New York and returned to Belize on the 20th was reported COVID-19 positive.
April 3, 2020 – The fourth confirmed case of COVID-19 was a 55-year-old who lived in San Ignacio.
April 5, 2020 – The fifth case was confirmed. A Belizean student returned from Florida, testing positive with COVID-19. All borders were closed, unless an emergency, for Belizeans trying to leave or enter the country.
April 6, 2020 – Two more cases were confirmed, and the first death was reported. The Prime Minister issued a shutdown order for the Cayo District to go into effect on the 7th of April.
April 8, 2020 – The eighth case was confirmed, a man who had close contact with another positive case was in the Corozal hospital.
April 9, 2020 – Cases nine and ten were confirmed positive.
April 10, 2020 – Regretfully, the second COVID-19 death was reported at KHMH.
April 11, 2020 – More testing is offered, and two more cases were confirmed, one in Corozal and another in Belize City.
April 12, 2020 – The fourteenth case is reported.
April 13, 2020 – Four new cases are reported with one in San Ignacio and three in Belize City. This news brings uneasiness and stress to Belizeans.
May 1, 2020 – A little positive news is being reported that nearly half of the COVID-19 cases are recovering. Masks are required for specific groups, and the rest of the population can move about a little more.
May 6, 2020– All COVID-19 cases are healed and Belize is COVID-19 free.
As you can imagine, travel between districts was only allowed for essential service or frontline workers. For some time, there was a country-wide curfew, and many places were either closed or had limited hours.
Belize is a country that relies heavily on tourism for its income. With resorts closed and the majority of the population out of work, the Belize government provided a $75 Million BZD plan to help Belizeans deal with the effects of COVID-19. Each worker receives $150 BZD every two-weeks to offset the lack of income.
As of April 30th, more restrictions are being lifted, stores and restaurants are staying open longer, and other retail stores are opening up again. The Belize Tourism Board (BTB) has started promoting travel to Belize, a positive sign that we are moving towards a pre-COVID-19 economy.
I have been receiving messages from travelers that they can't wait to revisit Belize. I moved here over ten years ago because of the beauty of the island, and the growth potential I recognized was beginning.
Also, because Belize has so much to offer…
✔ Caribbean Weather
✔ Very Friendly Diverse People
✔ English Speaking
✔ Awesome food
✔ Safe/ Stable Government
✔ Business Friendly
✔ 2:1 Currency Conversion
✔ 2nd Largest Barrier Reef in World
✔ T-8 Tax Haven
✔ Fun Outdoor Activities
✔ Low Price Property
✔ Centrally Located to USA
✔ No Capital Gains Tax
✔ Low Property Taxes
✔ Full Title Ownership on Property
✔ Excellent Investment Opportunities
All these reasons are still applicable to Belize today. For the latest updates on COVID–19, visit www.cdc.gov and www.covid19.bz