David Kafka recently served as a guest on Adam Carswell's Dream Chasers Podcast.
As the Founder & Director of 1st Choice Belize Real Estate and Caribbean Capital Group LLC, David discusses the benefits of buying property in Belize as well as the technical aspects of owning real estate there and obtaining residency.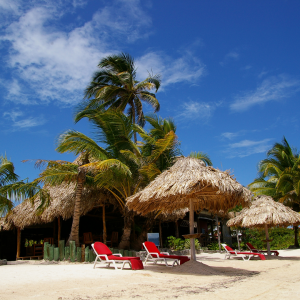 In this episode, David talks about:
– Benefits and ease of investing in Belize
– Why people are looking to Belize to invest
– Ease of obtaining Belize residency and traveling there
– Recommendations for investors looking to buy real estate in Belize
Listen here >> https://bit.ly/38lha54
David has resided in Belize for over 10 years with his family and is the Broker/Owner for RE/MAX 1st Choice real estate offices in Placencia and Hopkins, and Owner of Caribbean Capital Group LLC. Having lived through the experience of relocating from the US, building a business, becoming a Nationalist, and investing within the local communities, David knows how to get things done in Belize. If you are soon to be visiting, investing, or moving to Belize, be sure to check out this episode!
Learn More about Caribbean Capital Group: https://www.caribbeancapitalgroup.com/​
Contact David: David@CaribbeanCapitalGroup.com
Can you save money by living in Belize? Read David's FREE special report: "Cost of Living in Belize"
For more Dream Chasers, visit https://dreamchasers-ix.com​​