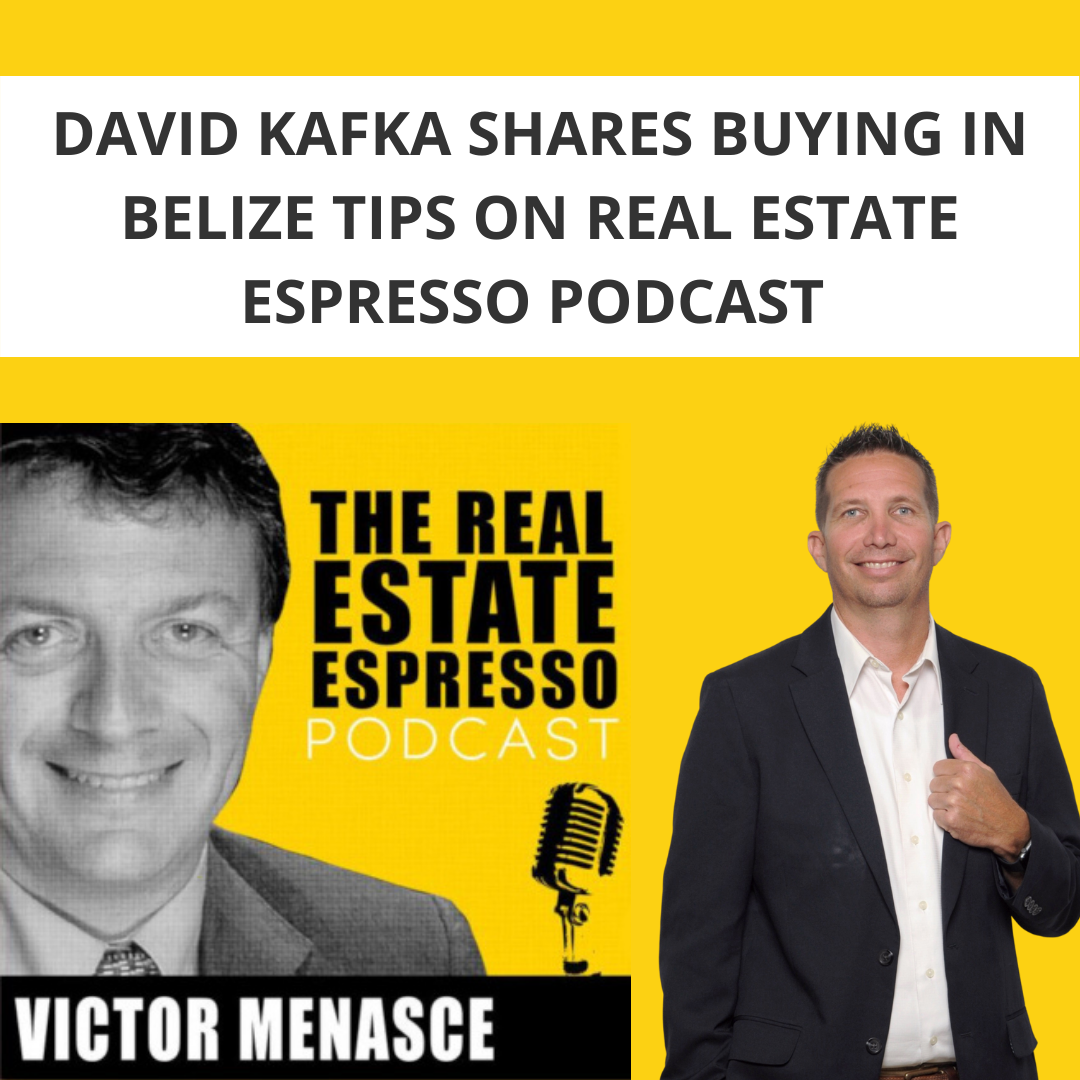 David Kafka recently served as a guest on The Real Estate Espresso Podcast hosted by Victor Menasce.
As the Founder & Director of 1st Choice Belize Real Estate and Caribbean Capital Group LLC, David discusses how he helps foreigners who want to own property in Belize. He also talks about what it's like to own property there and how the economy has survived the pandemic.
Watch the full episode now!
Subscribe to The Real Estate Espresso Podcast here: https://apple.co/3dybyHU​ And, learn more about Victor Menasce, https://bit.ly/3gZUw7B 
Learn More about Caribbean Capital Group
Can you save money by living in Belize? Read David's FREE special report: "Cost of Living in Belize": https://bit.ly/3nBDzQs​​