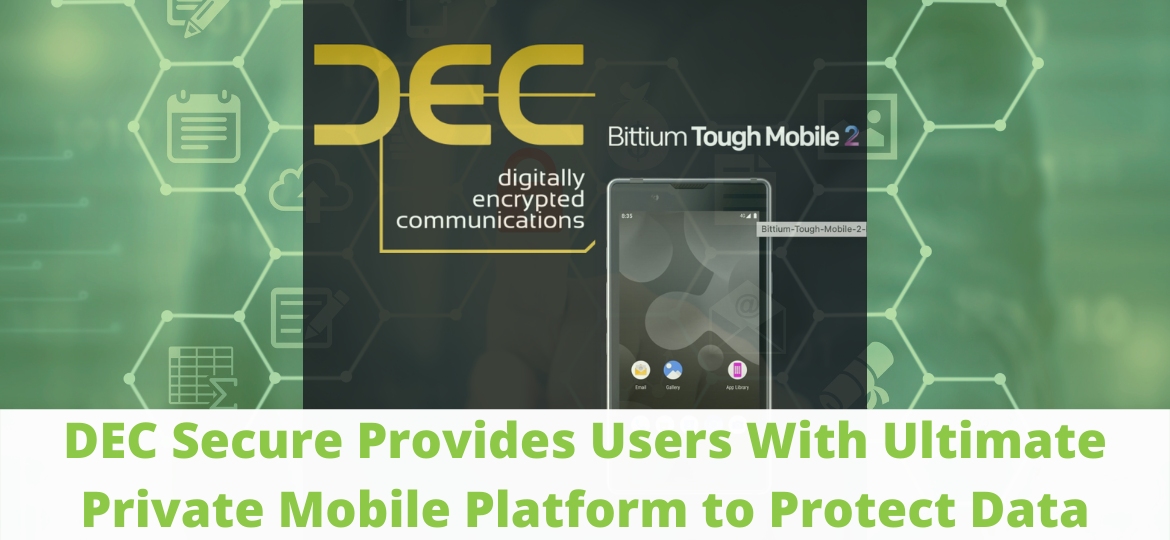 Are you tired of worrying if your data will be compromised?

According to Security Magazine, Risk Based Security's 2021 Data Breach Report revealed there were 1,767 publicly reported breaches in the first six months of 2021, which exposed a total of 18.8 billion records. Just last month, 50 million current and past T-Mobile customers had their personal records stolen by a 21-year-old hacker.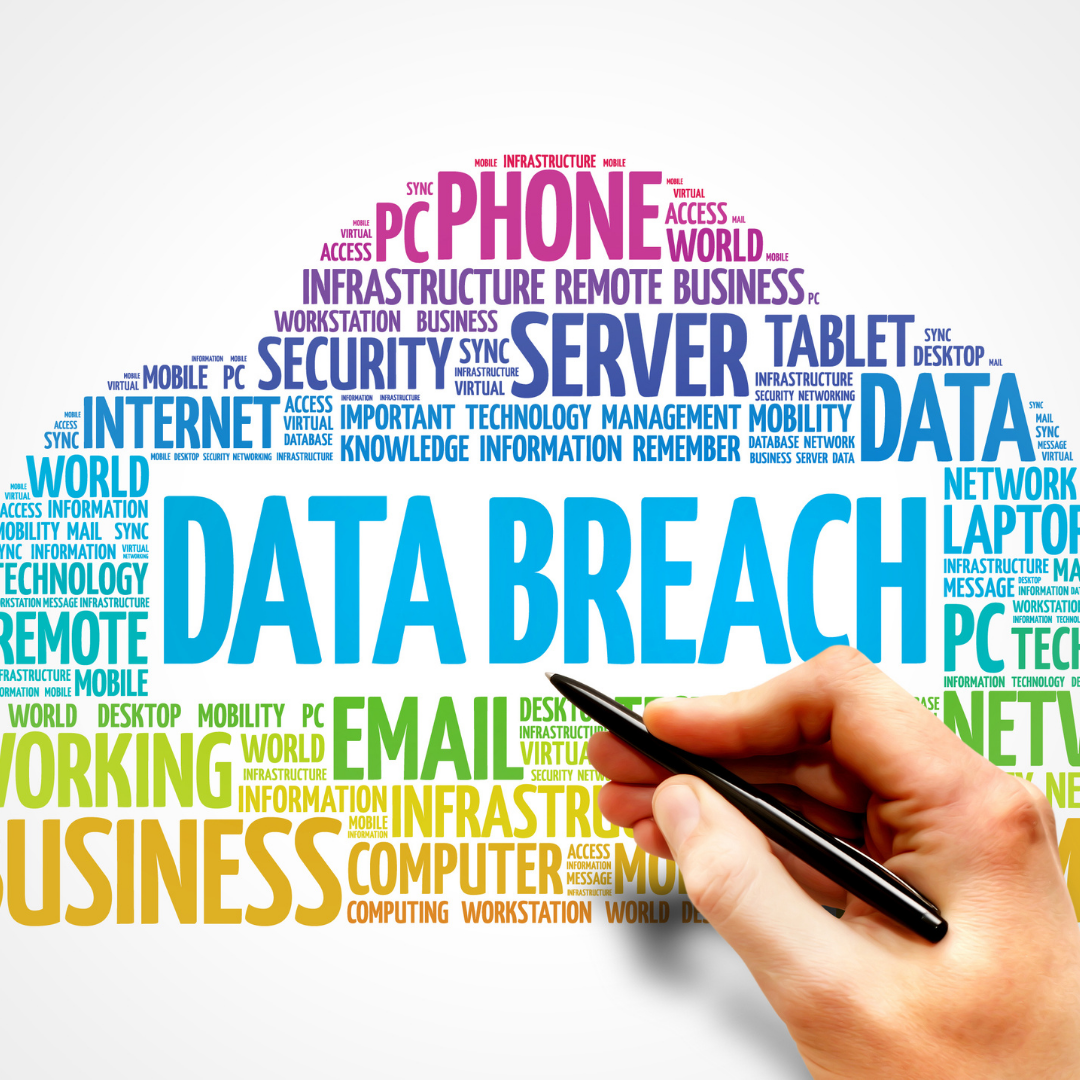 As today's technology evolves, the vulnerability and chances of our personal data falling into the wrong hands increases. A data breach can be intentional or accidental. It might involve the loss or theft of your Social Security number, bank account or credit card numbers, personal health information, passwords or email.
Globally, 90% of the world's communications and transactions happen on mobile phones, and they are often being attacked, tracked or monitored. Unfortunately, the high level of online attacks is here to stay, but there is something that can help secure your data.

Digitally Encrypted Communications (DEC) Secure App provides users with the world's most secure, private mobile platform enabling you to communicate and transact securely. DEC Secure incorporates software, devices and infrastructure with three modules that provide multiple layers of security for your banking, trading, business, identity and communications applications.


The three modules are:
Safe Zone

– The ultimate secure platform or container on your mobile that provides a 'penetration proof' bubble for applications.

Secure Call

– An end-to-end encrypted communications app for texting, voice and video conferencing. It's held in the Safe Zone to ensure your communications are doubly encrypted.

VPN

– Provides the ultimate 'Always-On' secure channel for you to transact and communicate with. The latest AES256 encrypted channel adds to the multiple layers of security.

Trusted by organizations all over the world, the

Bittium Tough Mobile 2 device

carries these three modules and is designed and built in Finland for professionals with the highest security requiremen

ts. Bittium Tough Mobile 2 allows different security modes, and users can choose not only between personal and professional, but also between different levels of security depending on the organization's needs and situation. In addition, Bittium Secure Suite's Mobile Application Management allows choosing of which applications are approved in your organization.
With Bittium Secure Suite and encryption software, your device and data are protected even if your mobile phone gets into the wrong hands, and confidential communications like calls and texts are always secured with the highest standards.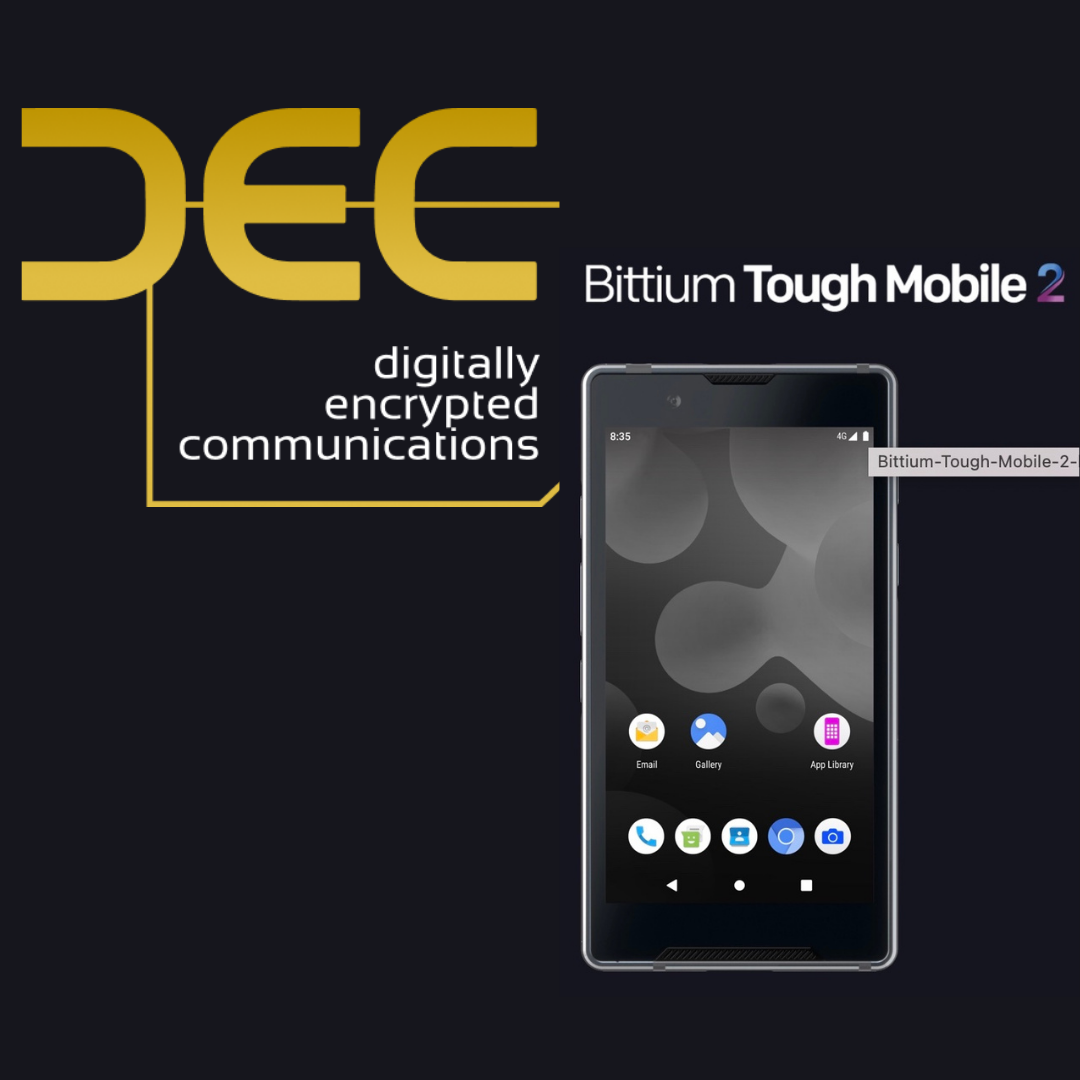 In situations where it is necessary to keep confidential data and all communication completely private, switch on the Bittium Tough Mobile 2's unique hardware-based privacy mode. Privacy mode allows simultaneous use of the device and staying reachable, while keeping confidential communication between the meeting participants completely private.
DEC Secure App works on modern Android Phones (v10+) and can be downloaded on a subscription basis. The app itself runs a full AES-256 Encryption for TXT, video and voice call, which most apps only do TXT messaging. Within the app there is a container where you can put your personal information, banking apps and Crypto wallets. Any app within the container is protected and separated from any other app on the phone from accessing.

When using the app you have full control of the communication which means you can have the message auto delete after being read or deleted in 24 hours. No data is saved on any of the servers, so at the end of the day, there isn't a digital footprint anywhere. 
Please check out DECSecure.com or DEC Secure on the Google Play Store, and use the promo code DAKA-2021-BZ at check out to get 50% off your first month. Once you have purchased the subscription, the DEC Team will work with you to guarantee a smooth installation process.

For more information, contact Dean Astren at dean@decsecure.com.