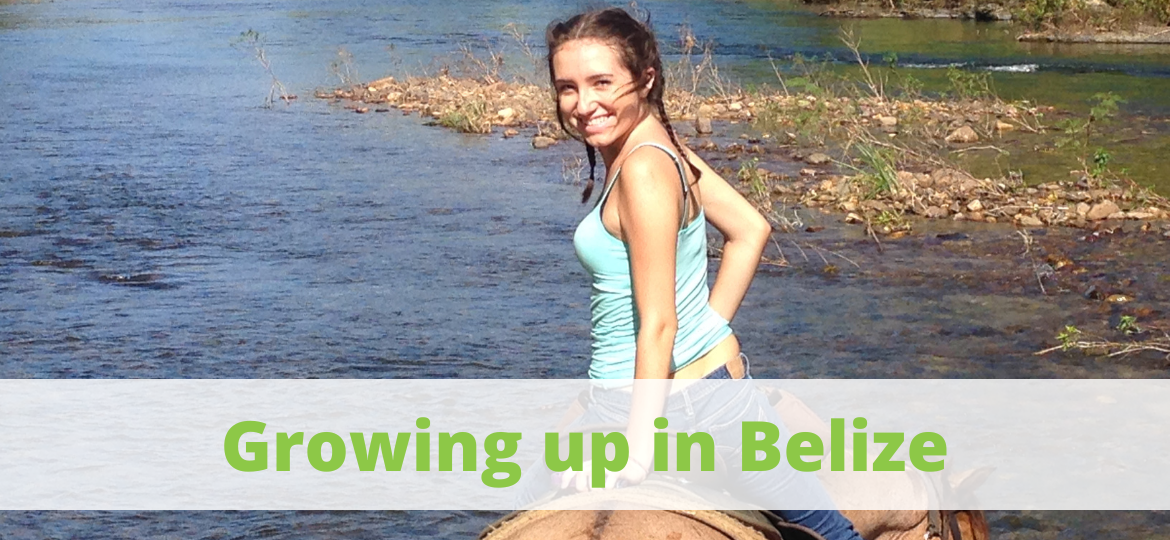 This week's newsletter is brought to you by Serena Hoffman of 1st Choice Belize!
Growing Up in Belize
An ice breaker I often use to start conversations is to tell them that I grew up in Belize. When I was 11 and we first moved to this beautiful island, I would say most people weren't sure where I was referring to. Bolivia? No… Belize!
Nowadays, most people widen their eyes and want to know more. Belize is on people's radars as of recent and I am always excited to talk about it. In case you missed it, All Access Belize is a free webinar that is hosted by David Kafka (my dad!) and I was on this month's episode. The link to the replay should be posted to YouTube soon.
In that episode, we talked about my experience of growing up in Belize. While I was admittedly sad to leave my friends and everything I knew about my life back in 2011, all the adventures I had and my love of the tropics hold a special place in my heart— and still have a tight hold on me today.
Adolescence on the Island
I was able to adapt and grow in this new environment. It had its tough days, don't get me wrong. Being a hormonal teenager growing up in a new place was challenging – sorry mom and dad! — but I look back on it fondly. The life lessons I learned at a young age is something that I think only adults come to learn once they're well out of their 20s.
In the States, I was fortunate enough to attend a private school. The thing about that "sheltered" kind of life is that everywhere you turned was surrounded by materialism and consumerism. Little 11-year-old Serena was no exception to that. I always wanted the newest and the best but that wasn't accessible in Belize. The latest gadgets were not only extremely expensive in Belize but in 2013, were not very easy to come by.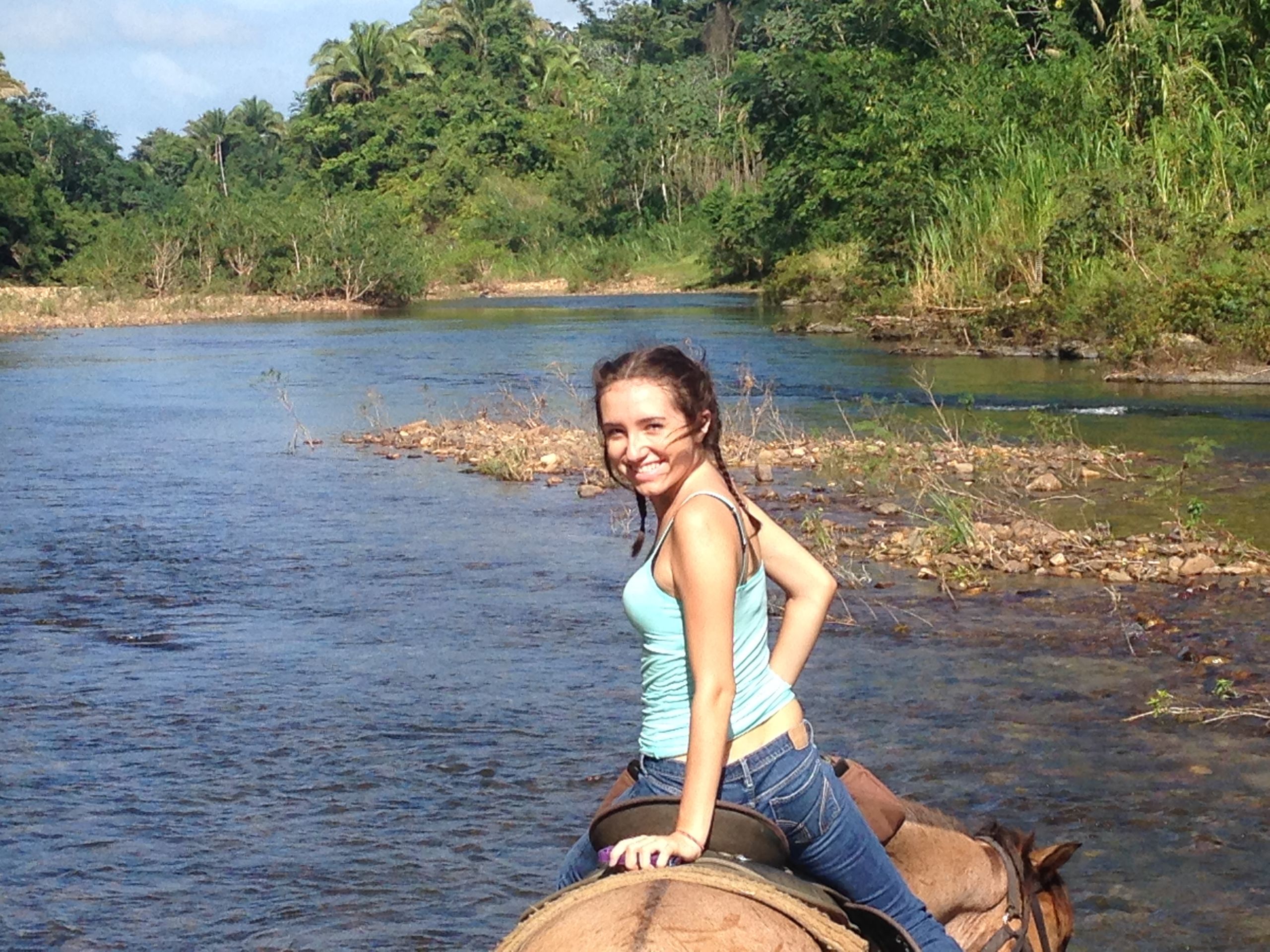 I have vivid memories of watching two kids my age playing barefoot in the sand with marbles with the biggest smiles on their faces. They weren't cooped up inside playing video games. In fact, they were just happy to be doing what kids should be doing. Getting dirty and living simply.
I was homeschooled in Belize, as the middle school in my area was only accessible by water taxi. Being homeschooled allowed me to have unique freedoms that I would've never had in the States. I was able to go on snorkeling trips and go horseback riding regularly. I could spend my lunch break taking a swim in the ocean instead of a cafeteria table.
This is A New Kind of Life
It is so easy to get caught up in the rat race and let your life be lived on auto-pilot… but Belize forces you to slow down. Some days, there's nothing on the "agenda" but to relax and read a book on the beach— which is most definitely my ideal type of day.
Fruits and vegetables here have a sweeter taste. The people are extremely kind. You turn anywhere and have a friendly greeting. The States seems to have a strict and silent no eye-contact, no engaging rule. With good reason for safety perhaps but Belize isn't like that.
In all the years I was living there, I never felt unsafe. I felt welcomed and protected. You have people looking out for you. There's a real and raw sense of community if you allow the people to know you. It's what I imagine life was like almost everywhere a long time ago.
To contribute to the community, volunteering was a big part of my life there. My father instilled a deep love for animals in me— and animals are what you will find everywhere! Have you ever wished you would happen upon a box of kittens? Well, that has happened to me three or four times.
Your Chance To Live Your Island Dreams
You have ample opportunities to not only give back to the community but to give back time to yourself. Time that has been potentially wasted in the hustle and bustle of life. It was here that I saw my father come into his own and become a full-fledged entrepreneur.
I saw David Kafka grow into a new man, with a new career path, and successfully help so many people pursue their own dreams of owning a piece of land. A home where they can slow down and live peacefully. A community to which they can give back to. I'm very grateful to be a part of that.
I was able to bring my husband to Belize and show him just how great it is! We plan on spending part of our time in Belize once he gets his landscaping business more established and we look forward to any steps closer we get to coming back.
Are you interested in island life in Belize? My advice: take the leap and if you have kids then don't let that be a hindrance at all. Growing up there taught me things that I don't think I would've ever learned in the States. For that, I'm beyond grateful.
If you'd like to learn more about life in Belize, feel free to reach out or schedule a call.