We were recently asked to write on how it is to work with contractors in Belize, and what should be carefully considered before choosing one. So, if you are looking at buying a lot or remodeling a home in Belize, then this is for you!
In my 10+ years' experience here in beautiful Belize; the bulk of our sales are home sites. Empty lots that people will build on later. There is a lot to consider when choosing the right contractor.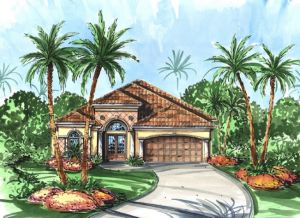 We always recommend you have your boots on the ground, but if that is not possible then make sure someone is watching the process for you.
We've had many homeowners build while living outside of Belize, so it is possible with a few easy steps.
The process of picking a contractor is similar to choosing a good real estate agent. Remember the laws in Belize are a bit behind times and all too often we see people get taken advantage of.
These steps can greatly reduce your risk, but it is still not guaranteed. And as always, proceed with caution.
Here are some first steps to finding a quality contractor …
Do a Reputation Check
Ask around about their reputation and that of their crew. What are people saying, are they happy? It's impossible to please everyone all the time but look for patterns.
Check out their online reputation, it can be just as important as asking the locals. Though take any bad review with a grain of salt. There are groups and pages that by design are very damaging and suspicious.
Find a trusted site or two to review and that allows questions to be asked. Forums can be a great way to pose your specific questions to learn more about a company. Check out the Chamber of Commerce or other government better business options too.
We had a preferred contractor for many years until they grew too large and couldn't keep up with the demand and maintain the quality they were known for. We eventually stop recommending them and now a few years later he is rumored to be back to his previously high standards.
Through his growing pains, many new builders have joined the market place and we've since added more to our referral list.
Verify Work History and Referrals
Find out how long they have been building in Belize? They could be a well-established builder in North America, but new to building in Belize. The building process, materials, elements, and labor are very different. You will want someone who has experience building or remodeling homes in Belize.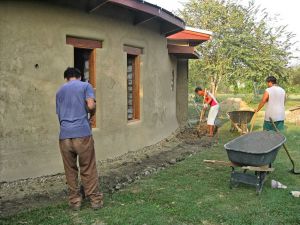 Ask questions about the quality of the work and then check it out. While visiting their past clients, ask for a referral from the client. It's a great way of getting more names to check out but will also show you if their past clients liked them well enough to recommend them again.
Try picking projects that are recent to view, and in different stages. This is a great way of picking a contractor. We show our clients projects that are in three different stages; foundation, rough-in, and finished.
Each stage provides a different element of the build process and involves different processes that are worth investigating.
Ask About Their Subcontractors
We've seen some shady things with contractors and their crews. So it's important to understand how they run their business. Do they have their own crew or do they sub out to other contractors?
In Belize, we've seen builders who have used subcontractors without properly communicating who is ultimately responsible for the work. When problems arise, there is a lot of finger-pointing, and in the end always an unhappy client.
Don't Cut Corners
What do we mean by that? Don't try building in Belize without following the building regulations. Many times we see projects being started without the proper approvals or surveys for example. It can be a costly mistake and if caught can delay your project for a much longer time than it would have to just do it right from the start.

At Re/Max 1st Choice Belize, we help clients build by arranging contractors. We have a long history of working with many contractors on new builds and remodels. This is just one of the many services we offer as a full-service brokerage.
Our full-service experience is designed to give the client peace of mind while fully enjoying the experience of building in paradise.
Here's how that looks…When you're ready to start the build process, we arrange for our team and you to meet with several builders.
Each builder will provide a bid for the project and we make sure that the build plan is fully laid out and details are clear.
We help you determine how much of a contingency fee you should budget. Contingency fees are often overlooked. We suggest having a sizable amount of money left over to incentivized contractors to fix any "blue tape" repairs.
For those that are unable to visit and inspect their projects, we gladly check-in and report back. We are here to assist in every way throughout the entire process.
Check out our website for more information about us and what we can offer you in Belize.