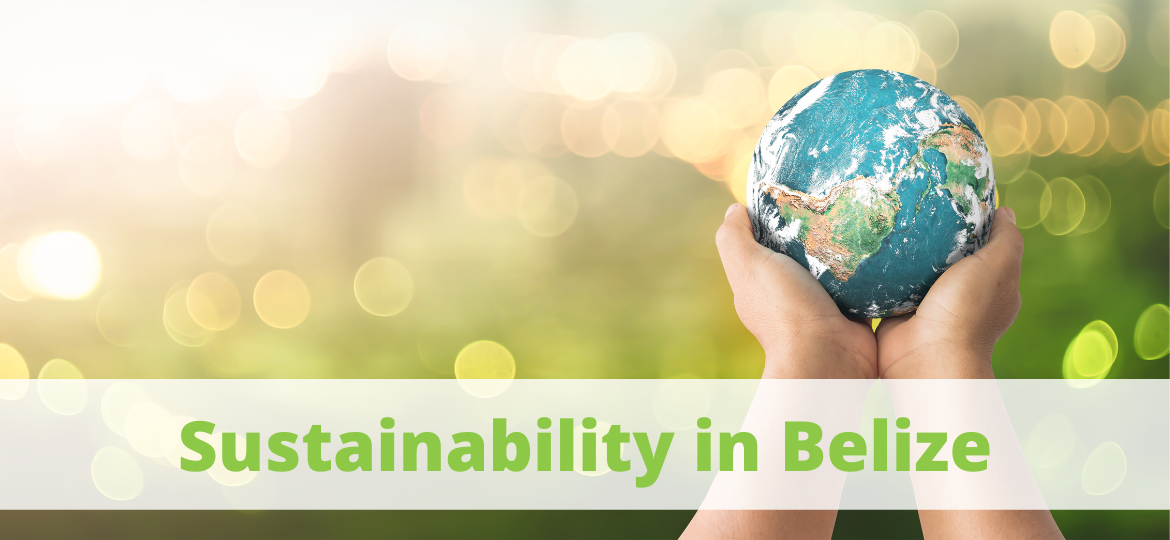 It goes without saying: I think that Belize is one of the most beautiful places in the world.
It's why I've dedicated much of my life to sharing so much of what this country has to offer to a worldwide audience. Which includes you, my reader.
You could say that I'm the country's #1 fan — or maybe even a self-appointed ambassador!
But this much is for sure. I am an advocate for preserving the wondrous natural beauty of Belize's environment.
Today, I'd like to share a few of the impressive environmental initiatives happening on this little country that I've come across…
Coral restoration works
The Belize Barrier Reef is considered to be one of the most successful coral restoration projects in the world, particularly the fishing village of Placencia and Laughing Bird Caye National Park. And it's all because of one of Belize's greatest challenges: Hurricane Iris.
As the deadliest storm of the season in 2001, Hurricane Iris left communities across Belize and other parts of the Caribbean and Central America with US$250 million in damages.
When the 14-feet-high tidal surges subsided, the fishing village of Placencia and Laughing Bird Caye National Park were decimated. Times were hard for the Placencia community who had lost homes, farms, fishing grounds, and all means of feeding their families.
When the coral died, fishermen from the village also noticed that the fish disappeared. Thus, Fragments of Hope was formed.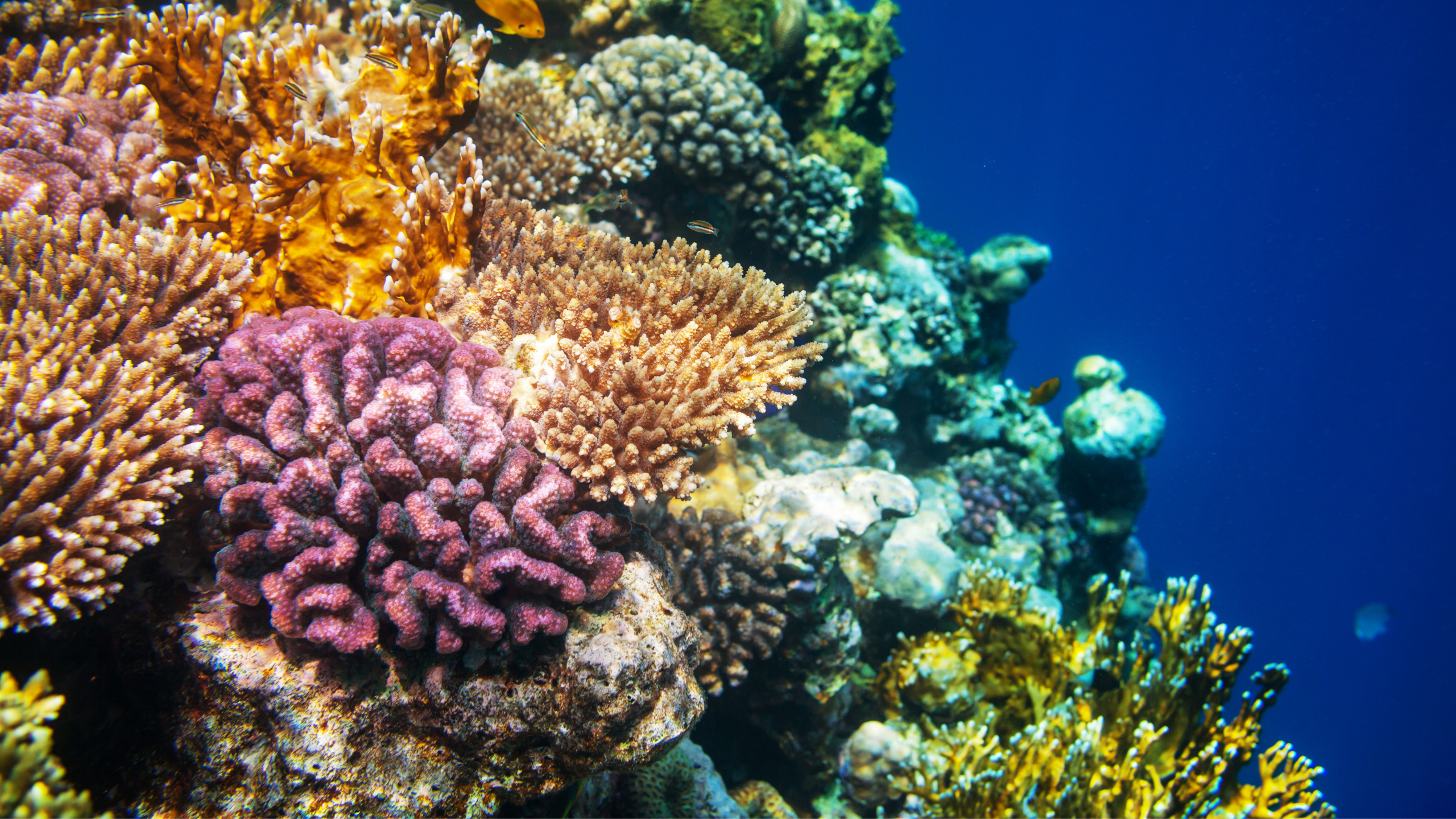 According to their website, it is a not-for-profit community-based organization focused on the restoration of coral reef habitats and advocacy for the sustainable management of associated habitats.
Coral restoration efforts in Belize are conducted by trained fishers and tour guides who work closely with regulatory agencies, including the Belize Fisheries Department.
It is the first initiative in the country to adopt micro-fragmenting, a revolutionary super coral growing technique. Placencia has since become a long-lasting coral regeneration site.
The community-based conservation model is now being expanded in order to protect and regenerate Belize's vast, but endangered, barrier reef.
Banning single-use plastic
Belize has completed the final phase in a nearly-two year long process to ban plastic as on March 2022 – which means that the country has been plastic-free for 8 months now!
The list of single-use products that are prohibited are:
Styrofoam and plastic "clamshells"
Styrofoam and plastic plates, bowls, cups, and lids
Plastic forks, knives, spoons, forks, and cutlery.
Plastic carrier bags commonly referred to as shopping/t-shirt bags
Plastic drinking straws
Why the ban on these products, you ask?
Pollution from single use plastics has become a major problem globally and in Belize.
Recent scientific studies have shown that plastics and/or microplastics have entered all levels of the food chain within our oceans.
In Belize, this pollution is impacting the natural environment, drainage, and waterways, according to the Department of the Environment (DOE).
A 2017 assessment commissioned by the DOE found, that over a three-year period, Belize annually imported over 200 million pieces of single use plastic bags and 52 million pieces of styrofoam & plastic food containers, and locally produced and manufactured an estimated 35 million single use plastic bags and 5 million pieces of styrofoam.
This roughly equates to each Belizean citizen using on average eleven (11) single use plastic bags and three (3) pieces of styrofoam per week over a one-year period.
You can expect to see cleaner, even more beautiful beaches from here on out!

Sustainable farming made possible
The World Bank's Board of Executive Directors has approved financing of US$25 million for the Belize Climate Resilient and Sustainable Agriculture Project.
The program aims to increase food production capacity and the adoption of climate-smart agricultural approaches among project beneficiaries.
It will provide over 7,000 farmers with weather data and technical information to help improve yields for crops and livestock and facilitate better planning.
The project will also provide grants to over 3,700 small farmers, enabling them to adopt climate-smart practices to improve the sustainability of their farms.
Farmers will benefit from training in improved practices, greater access to data, improved infrastructure for the sector and technical advice.
"I have seen firsthand how important farmers and agriculture are to Belize. Both the World Bank and Belize know the sector can be an engine of growth to support the well-being of families and communities and improve the economic prospects of the country. " — Lilia Burunciuc, World Bank Country Director for the Caribbean
The Belize Climate Resilient and Sustainable Agriculture Project will also fund capacity building for key intuitions that support the farmers, including the Ministry of Agriculture, Food Security, and Enterprise, to better support the development of a more resilient, productive, and climate-smart agricultural sector.
Preserving Belize's Beauty
If we want to keep enjoying the wonder of nature, we must also do our part. As a volunteer for Believe in Belize, I try to support Belizeans through education, health and community development by partnering with other organizations to deliver high impact projects and services.
Do you have a passion for your community, your environment? You may find what you're looking for and more here in Belize.
Feel free to reach out and ask any questions you might have!