Banking in Belize is a very different experience than what we're used to in the United States. In the U.S., I can go into a bank and come out with a bank account in less than an hour. It's not like that in Belize.
If you want to invest in Belize or buy property, you'll want a bank account, and here's why…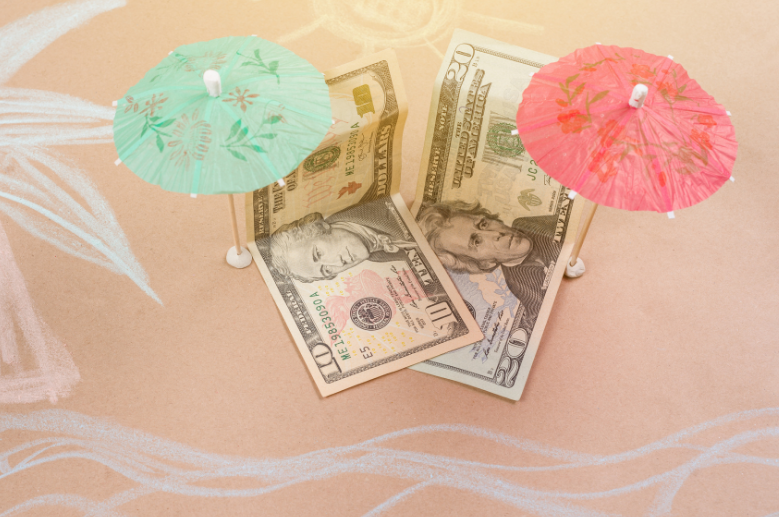 Let's talk about banking in Belize. Since 1976, Belize has maintained a fixed exchange rate of BZ $2.00 to the U.S. $1.00. The Central Bank of Belize regulates the banking, and it does not provide financials online. However, it does provide financials for commercial banks and credit unions.
To preserve the peg to the U.S. dollar, the bank must maintain external assets of at least 40.0% of its domestic liabilities and manage credit growth to ensure that the public and private sectors' savings/investment balances are at sustainable levels.
This ensures that the import consumption doesn't put undue pressure on official reserves. It doesn't appear that the U.S. banks operator in this way.
While interest rates tend to be higher here for loans, your savings account earns morethan what North Americans are used to. I have a loan for my small resort in Hopkins, and it is a 10% interest rate.
Your savings accounts can earn between 2.5% and 3% interest when you bank in Belize.
---
You might have questions like…
1. What is an offshore account, and how can you open one in Belize?
An offshore account is a financial account that is based outside of the country you reside. Offshore bank accounts are not just for the wealthy — the middle class can benefit from them too! These accounts are increasingly attractive to people who are seeking to build financial reserves for the future.
2. Can a non-Belizean open an account?
Yes, non-Belizeans can open an account! Check out this Atlantic Banks FAQ for more information. Keep in mind, your account will have to go through the Central Bank of Belize to get approved, and that takes time.
3. What are the reasons why you might want one?
Like I mentioned before, the interest rates for checking and savings accounts are higher than in many other places. We are living in times of low-interest rates and even negative interest rates like in Europe. Can you imagine having a negative interest rate?! Yes, the bank charges you to keep money in their bank. Yes, I know what you are thinking…people do keep their money in banks with negative interest rates. Another reason to have a bank account is that if you own property, you can pay bills. And, if you're building, you can pay contractors.
4. What are things to look out for?
It does take some time to get an account. I've heard from some people that it takes 6 months at times. U.S. Citizens will have to sign a Foreign Account Tax Compliance Act (FATCA) waiver. They say this form is voluntary, but if you don't sign it, you can't get the account. This FATCA form allows the bank to disclose that you, the U.S. Citizen, has an account at that institution.
---
You may need to file a Foreign Bank and Financial Accounts form disclosing the bank accounts on your offshore balances if they meet or exceed USD 10,000.

During the tax year, you will need to report the activity with Form 114 FBAR or Foreign Bank Account Report, even if that balance was for one day.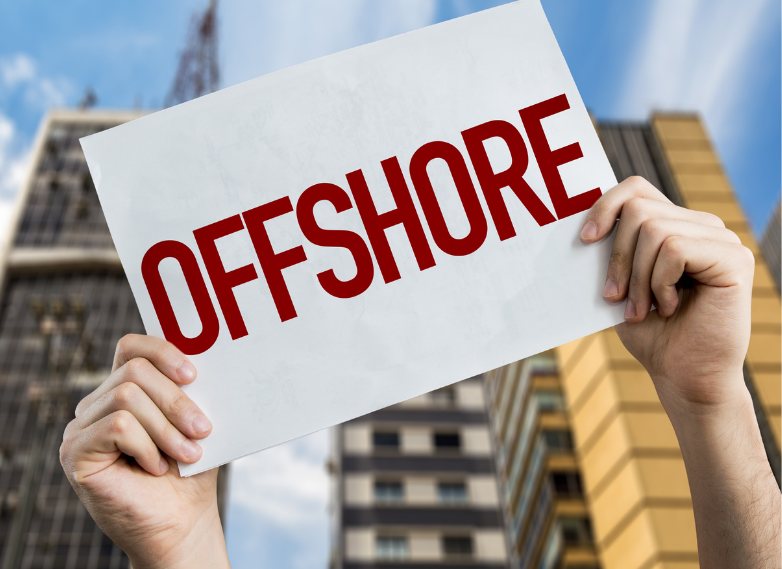 After all is said and done, you can have a bank account outside of your country. I personally have all my accounts and loans at Atlantic Bank. The only frustrating thing is that the bank takes a long time, and the lines are long.
There are definitely opportunities for additional banks and ATMs, so there is no need for someone to stand in line at a bank for over an hour…yet, it occurs all the time. Remember, we give the good, the bad, and the not so good about Belize.
Thanks for your comments every week! It keeps me going and makes me want to continue to provide more helpful content.
To learn about other options for your money, check out the How to Passively Invest on-demand webinar. We discuss the profit and potential tax-saving opportunities while investing in group real estate. After reviewing the webinar, you'll be given an exclusive look at our current passive investment opportunity here in Belize. Check it out if you're ready to put your money in a better place.