I'm sure you may have already heard, but I can finally say with full confidence that as of October 19, 2020, you are free and welcome to visit, look at properties, and explore the beautiful place I call home… Belize.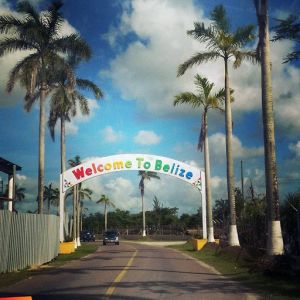 Since reopening to international leisure travel,  incoming flights have been at more than  80% capacity,   filled with eager travelers who are ready to enjoy Belize even with the restrictions. 
While the number of COVID-19 cases continues to grow in Belize since the last update, as well as the deaths, they are still extremely low when compared to our neighbors and the vast majority of the world.  See the weekly chart at the bottom of the page for more details.
Of course, we still ask that our guests respectfully adhere to COVID-19 safety protocols such as frequent hand washing, mask-wearing, and social distancing. I recognize that it is not always possible to social distance, like when they cram you in a boat, plane, or bus, but we all need to do our part by simply complying with the regulations.
So, there has been a wealth of great news in the last few weeks for Belize and I cannot wait to share.
The majority of restrictions are lifted in regard to quarantining, but please see the Belize Tourism Board for the latest before you travel as well as their FAQ's.
You are free to stay at a Gold Standard Hotel, rent a car, experience the wonderful restaurants we have, etc.
United Airlines recently announced nonstop service from Denver, CO to Belize City.

Belize resorts received 4 of the 10 Condé Nast Readers' Choice awards for top resorts in Central America! Congratulations to those resorts which were named #1, #4, #8, and #9.

Ambergris Caye was named as one of the Top Islands in the Readers' Choice Awards for Central America and South America. Congrats to Ambergris Caye. 

CDC dropped the Level 4 travel warning for Belize.
I am sure more and more awards will be given, and the country will see a record number of tourists. Our clients of RE/MAX 1st Choice Belize and what we read in the news tell us that people want to travel. We continue writing offers and selling properties despite the pandemic. From 2011 to 2019, Belize saw a whopping 96% increase in tourism, only to be halted by a Pandemic. I am amazed at how resilient our little country and its beautiful people have proven to be.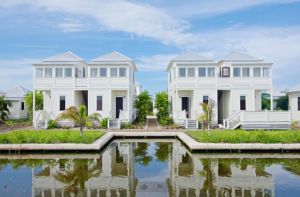 Not to mention how sales have been considering our borders and airports have been closed since March 2020. We are encouraged by what we are hearing and seeing, and now, we can't wait to have a cool beverage with you on the beautiful Caribbean Sea. 
Are you not quite ready to travel? I know my Canadian friends cannot afford to come even though flights can be booked for under $300 USD round trip. Why do I say that? Well, they still must quarantine for 14 days when they get back. Many of them cannot afford to be gone from work that long. That is why we see many of the direct flights from Canada being canceled. 
Here are some of the upcoming events RE/MAX 1st Choice Belize and Caribbean Capital Group will be hosting. 
All Access Belize

– A FREE Monthly Q&A Webinar on Anything and Everything Belize! It's an anything and everything question and answer session.

REGISTER HERE >>
On-Demand Webinar

: How to Passively Invest with Group Investing. Discover the profit potential and tax-saving opportunities while investing in syndication!

REQUEST ACCESS HERE >>
After viewing the webinars, book a call with me to discover how passive investing could work for you and if there are any current offerings that would fit your needs, wants, and desires. If you qualify, I have many exciting opportunities to share with you.  
For the latest updates on COVID-19, visit www.cdc.gov and https://www.covid19.bz/