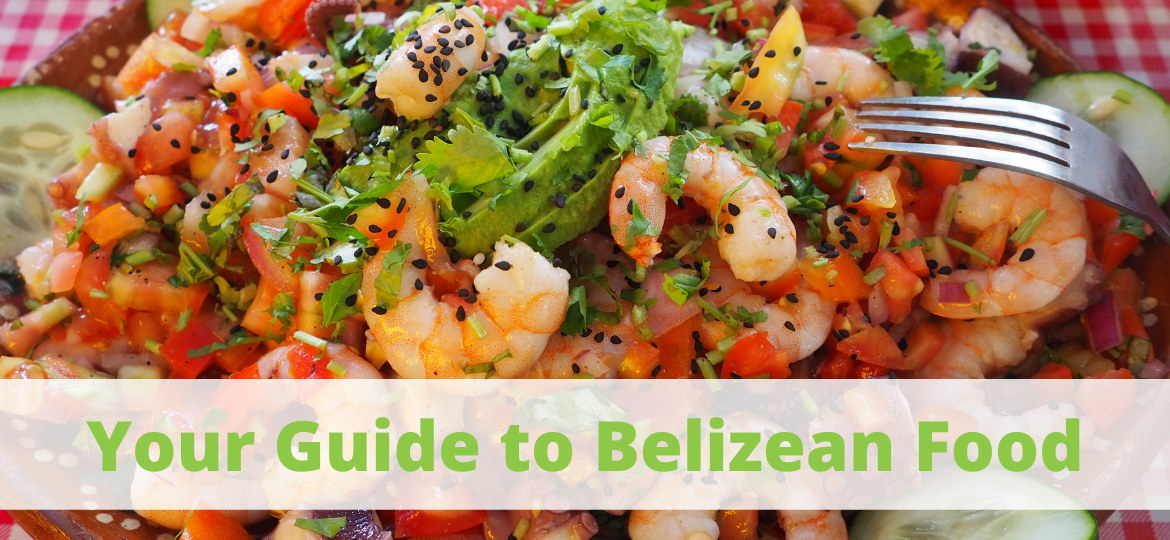 If you caught our last newsletter, you'd know that Belize has its very own beverage, the Belikin Beer. Let's talk about what food goes best with that drink— Belizean cuisine, of course!
A Blend of Central American & Caribbean Flavors
Belizean food is influenced by its location in the middle of Central America and Caribbean. It incorporates simple yet delicious staples like rice & beans with flavorful, stewed or grilled meats. In fact, many Belizeans have a variation of this meal almost every day for lunch or dinner.
Being an island, there is lots of fresh-caught seafood. Belizeans have more of a taste for fish and this dish, Fish Serre is a part of the Belizean food culture.
There are also variations of Latin American classic seafood dishes like ceviche that is made with shrimp and conch.
Fruit Tastes Sweeter On The Island
You can also snack on an array of exotic fruits like plantains, guaya, passionfruit, sapodilla, soursop, sapote, starfruit, and coconuts. Just imagine eating this beachside!
Belizean Cacao — A Delicious History
Another fruit (that you might not even know is actually a fruit!) is Belize's high-quality cacao. This fruit is of cultural importance to the Maya people who used cacao beans as currency thousands of years ago.
Archaeological evidence points to Belize as the earliest hub of cacao cultivation, where Maya were drinking cacao beverages as far back as 600 BCE!
Today, Belize's three Maya groups (Yucatec Maya, Mopan Maya, and Kekchi Maya) still count chocolate drinks as a part of their foodways. You can learn about the history of cacao through an immersive food tour around Placencia led by Taste Belize.
Let Belize be your next culinary destination!
If you're interested in visiting the island —or maybe even moving here? — feel free to reach out and ask any questions you might have. Or join our free webinar All Access Belize. We're here to help you with all things Belize!